Construction
Of the many parts of your home that there are to consider, hardscape could be one of the most important when it comes to functionality. Whatever you can imagine when it comes to a hardscape installation plan, our team of professional masons and project managers work to create your inspired idea.
Gardens
We create ever-blooming gardens with spectacular spring color, amazing summer surprises and the yellow, gold and reds of autumn. Gardens, containers, window boxes and hanging baskets can all be crafted to fit your home & style.
Irrigation
From installation, start-up and shutdowns, we can manage your irrigation system in a way that makes the most efficient use of water. Whether it's lawn sprinklers or drip-line irrigation for trees and shrubs we can set up a system that's in tune with the goals of your property.
Maintenance
Landscape maintenance is the foundation for success of any property. Keeping up with mowing, edging, pruning, weeding, mulching and spring and fall clean-up, set the stage for a beautiful landscape year round.
Hardscape
Bricks, Boulders and Bluestone, the foundation for outside life
Natural stones are the perfect match when it comes to building your outdoor oasis. With every wall we construct, patio and walkway that is installed, it brings your home one step closer to outdoor perfection. Adding these hardscape elements to your home can create an outdoor living room like you never imagined. Using fieldstone, bricks, bluestone and pavers, we can build fire pits, fireplaces, patios, walls, driveways, entry columns, boulder walls and our personal favorite- the outdoor kitchen.
Seasonal Containers
Seasonal containers and show stopping window boxes
As the gateway to your home, the front entry containers and window boxes can greet your family and friends with a smile every time they visit. For every season there is a planting that fits; Spring, Summer, Autumn and Holiday can all be arranged to bring you joy. Decks, pools, patios, porches and sitting areas can all be delightful spots for amazing containers. From sleek modern pots to vintage ceramics, steel and wonderfully crafted window boxes. Along with the containers, we can arrange maintenance visits to keep them looking great all season long.
Landscape Lighting
Light up your landscape and enjoy your home
Illuminating the plants, stone walls, patios, walkways, and driveway can turn a home from amazing to magical with a flip of a switch. Landscape lighting adds a certain element of coziness and security for you and your family to enjoy. Madrona Brothers uses high-quality lamps and components to achieve the atmosphere of comfort that lasts for years to come.
Fine Gardening
Hand Pruning and Deadheading, the haircut for the plants
Hand pruning and deadheading is a staple of plant care when it comes to making trees, shrubs, perennials and annuals look their best. Removing dead, dying and broken branches, pruning for shape and airflow and trimming off flower heads that have come and gone, are all ways that hand pruning, and deadheading will help to keep your plants thriving year-round. Each plant needs specific care to make them happy and we have the expert gardeners to make great choices.
Lawn Care
Greener Grass for everyone
We offer a vast array of lawn care services that collectively keep your lawn looking great. Building a strong foundation for your lawn is the first step. With dethatching, aeration, slice seeding and fertilization your lawn has a winning chance for success. Once its green and growing we can manage the weekly mowing, string trimming and weeding.
Irrigation
Solving the ups and downs of Mother Nature
Our irrigation team is one of the best when it comes to water management. From the thoughtful installation, to the yearly service of start-ups and shutdowns, our team works to ensure efficient and effective operation of your system. We offer a seasonal water management program that fits the weather events all year long. We use high quality components, great designs and a thoughtful process for your lawn, drip lines and micro irrigation alike.
Snow Operations
Commercial only
If commercial snow removal is a vital part of your overall property management, we can help. We have a strong crew of operators that handle snow equipment without fail along with dedicated shovelers that take care of the detail work. From plow-trucks, skid steers and frontend loaders, we have what it takes to keep your roads and driveways open, walkways clear and fire hydrants accessible. In addition to snow removal, we also work to manage each salt and sand application, as needed, once the snow has been removed.
Founded in 1994 with only a few residential accounts, Madrona Brothers Landscape started out as a two-man company built on hard work, passion, and dedication. We have remained true to our roots and to this day we continue to drive these same core values throughout the organization. We are actively involved in the business and take pride in being a hands-on organization.
The stable growth we have experienced is not the result of an overnight success but the guiding hand of hard work and a watchful eye. As we move through the years, we hold onto the culture of passion, best practices and dedication that were applied in the early days as it only helps us to grow stronger as we purposefully lead by example.
By continuing to earn the trust of our clients and compile strong references, we build our reputation for improving homes, businesses and the lives of many. We invest in the education of our amazing crew, utilize top of the line equipment and best practices to achieve the most efficient and awesome product we can offer. We continue to introduce Eco-friendly products and environmentally helpful processes to insure we are doing our part for the plants and planet alike, along with the next generation.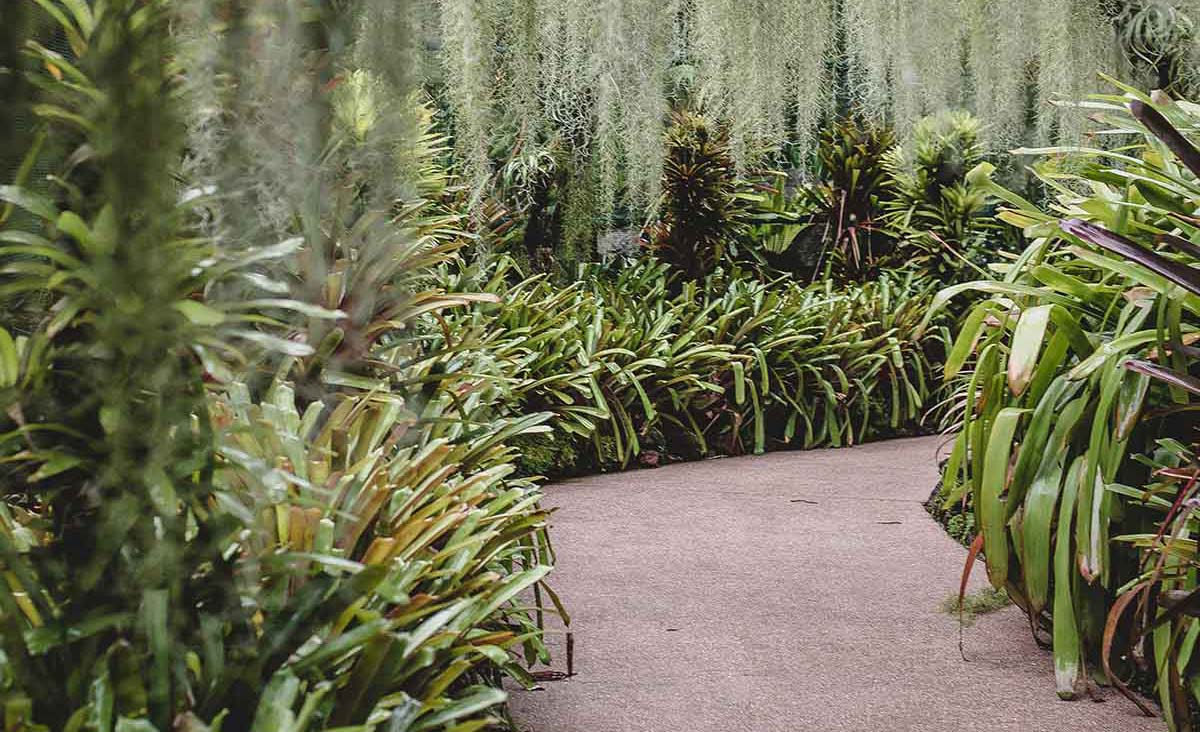 Madrona Brothers continuously strives to secure our belief in exceptional quality of work and an outstanding level of customer service.
What our customers have to say…
David M. - Upton, MA
I like everything about them. Every single day the guys are very courteous and hard working… They are very conscientious and do their job very, very well… Everything is looking great. I would use them in the future if I ever need their service again.
Hume V. - Somerville, MA
We chose Madrona Bros. because Marcelo's proposal integrated [a complete] solution… They reproduced the unique brick pattern on our driveway. They were punctual, thoughtful, courteous and neat. Marcelo carefully discussed the few issues that arose during the course of the project, and made adjustments according to our preferences. The crew did a meticulous, professional job. We couldn't be more pleased.
Ken C. - Maintenance Manager - Jewish Community Housing for the Elderly
In the past 4 years working with Madrona Bros. on our three sites in Brighton ,Newton and Framingham,we have found them to be prompt ,accommodating and very professional landscapers.
Louis & Karen K. - Southborough
Madrona Bros. enhanced our property with beautiful and practical custom landscaping.  They addressed proactively many challenging aspects of the job including care attention to drainage and settling.  We were most pleased with their efficient and professional workmanship.
Dan – Sudbury
Madrona Brothers was called a upon to complete our new driveway project. We went from broken old asphalt to an amazing new pea stone driveway with a cobblestone boarder and a new parking space to match. They did an amazing job blending it with our existing landscape, kept the work area clean and neat and even finished a half a day early.  The whole team is amazing!
Forest P.- Lexington, MA
We had quite a bit in our backyard plan-5 new trees, 2 new walkways, a bluestone patio, a rock garden wall, new bushes planted in many spots and a large amount of new ground cover(winter creeper), new sod and complete irrigation system. For the patio, we required a lot of additional fill to level it off… Vincent was responsive with his quote, quick to answer questions, and listened carefully to what we wanted. The whole project went very well. They guaranteed the work for 1 year. Vincent kept us involved at every step as we worked out detailed design issues.
Margaret E. – Sudbury, MA
They are tremendously professional.  They have the best equipment. I have seen their company grow a lot over the years.  You can reach the owners and talk with them. They are very accessible and they will explain things to you. Everyone I have encountered has always been very nice. Both neighbors on either side have used their services.  I continue to recommend their services to anyone.
Josh M. - Framingham, MA
Madrona Brothers turned drab, and boring into unique and beautiful. The experience of working with the team was the best I've ever had with a contractor. There were no high-pressure sales tactics, they never attempted to upsell us outside our budget, and they were congenial and friendly every time we spoke with them. I cannot more highly recommend Madrona Brothers. They will deliver expert advice, amazing quality, and great pricing that will transform your home. Simply, they will perform magic.
Places we Work
Weston, Wayland, Sudbury, Wellesley, Dover, Sherborn, Lincoln, Stow, Boston, Belmont, West Newton, Natick, Chestnut Hill, Concord, Lexington, Ashland, Framingham, Hopkinton, Medfield, Medway, Millis
If your town is not listed, you can still give us a call!
Careers
At Madrona Brothers Landscaping we offer more than a job; we offer a chance to build your skills and grow a career. Madrona Brothers is a company where we all move forward together. Whether you are a seasoned professional or just getting started with a new career, we may have a place for you on our team. We offer ongoing training in many different forms that help expand what you know or to learn something new. We are a strong, stable company, with a supportive management team and an awesome crew already in place. This is the place where you can be a great teacher or an amazing student.
The benefits we offer begin with a 401k retirement plan with a company match, Medical, Dental and Vision insurance, paid holidays, sick days, paid personal days, education reimbursement and much more.
Available Positions
Crew Leaders: Every great team needs a great leader, and our Crew Leaders are the heart and soul of getting things done. If you are a natural leader or have what it takes to become one, this could be the position for you. You will lead a small crew to complete tasks at our properties that include mulching, pruning, edging, container gardening, seasonal color and spring/fall cleanups. Let us know if this is for you by contacting us today.
Project Managers: By definition, they manage our projects to perfection. The role of our project manager includes being a hands-on team player, scheduling and overseeing subcontractors and being able to operate a skid steer and mini excavator. You should also possess strong planting and masonry skills along with the ability to lead a crew of talented willing team members to success working tasks including irrigation installation, planting, preparing new beds, and other related items. If you have the talent and skills for this position let us know by contacting us here.
Fine Gardeners: Perhaps the most enthusiastic plant people we know. The work of the Fine Gardener is some of the most important when it comes to the care of our properties. Planters, window boxes, hand pruning, transplanting, new garden layouts and the overall health of the garden is what you will focus on as the Fine Gardener. If you enjoy a fresh start or a vintage garden, we have a need for your talent. Contact us here.
Irrigation Techs: They keep the green growing. Our crews are known for their attention to detail when it comes to water management, seasonal startups, shutdowns and of course new installations. We have a comprehensive water management plan that we offer to all our clients to help get them through the wet and dry all year long. Contact us here if you want to hear more.
Crew Members: An army of talents and exceptional dedication. Ours crews are amazing when it comes to a group effort of getting our projects completed and providing care to our properties. This is the space we created for the those that are entering the Green Industry or if you're on your way to the next position. Here you can learn the basics, build your skills and prepare for the next step in your career. Apply today for a brand-new start!